Welcome to the
National Convergence Technology Center
Download the CTC IMPACTS book showcasing eleven years (2012-2023) of accomplishments and successes.
Access the CTC's public "legacy drive" to download evergreen resources, best practices, and classroom content.  Watch this video tutorial to learn more.
Questions about the National CTC's past work or the new national IT center can go to abeheler@collin.edu.
---
The National Convergence Technology Center (CTC) helps colleges meet the fast-growing demand from business and industry seeking IT specialists (mobile networks, edge computing, private/public cloud computing, "Internet of Things," mobile device integration, storage and network virtualization, video and voice integration, all over a secure network). Specifically, the National CTC actively:
Engages a Business and Industry Leadership Team (BILT) to identify needed skills that inform curriculum updates nationally
Invigorates faculty to teach emerging technologies through professional development
Provides virtual lab capability for students to reduce costs and increase availability
Implements best practices for recruiting, retaining and graduating underserved students
Uses stackable certificates and articulation agreements to increase the number of students completing certificates and degrees
Supports high schools, colleges, and universities nationally through the "Convergence College Network" (CCN) Community of Practice (CoP) whereby members share expertise with one another to improve their IT programs
Disseminates materials and processes via websites, webinars, conference presentations, social media, and white papers
Educators
JOIN THE CONVERGENCE COLLEGE NETWORK
The Convergence College Network (CCN) is a select cohort of community colleges and universities from across the country that connects IT educators with a wealth of resources to enhance their programs.
Because the National CTC sunset on September 30, 2023 we are no longer accepting CCN applications.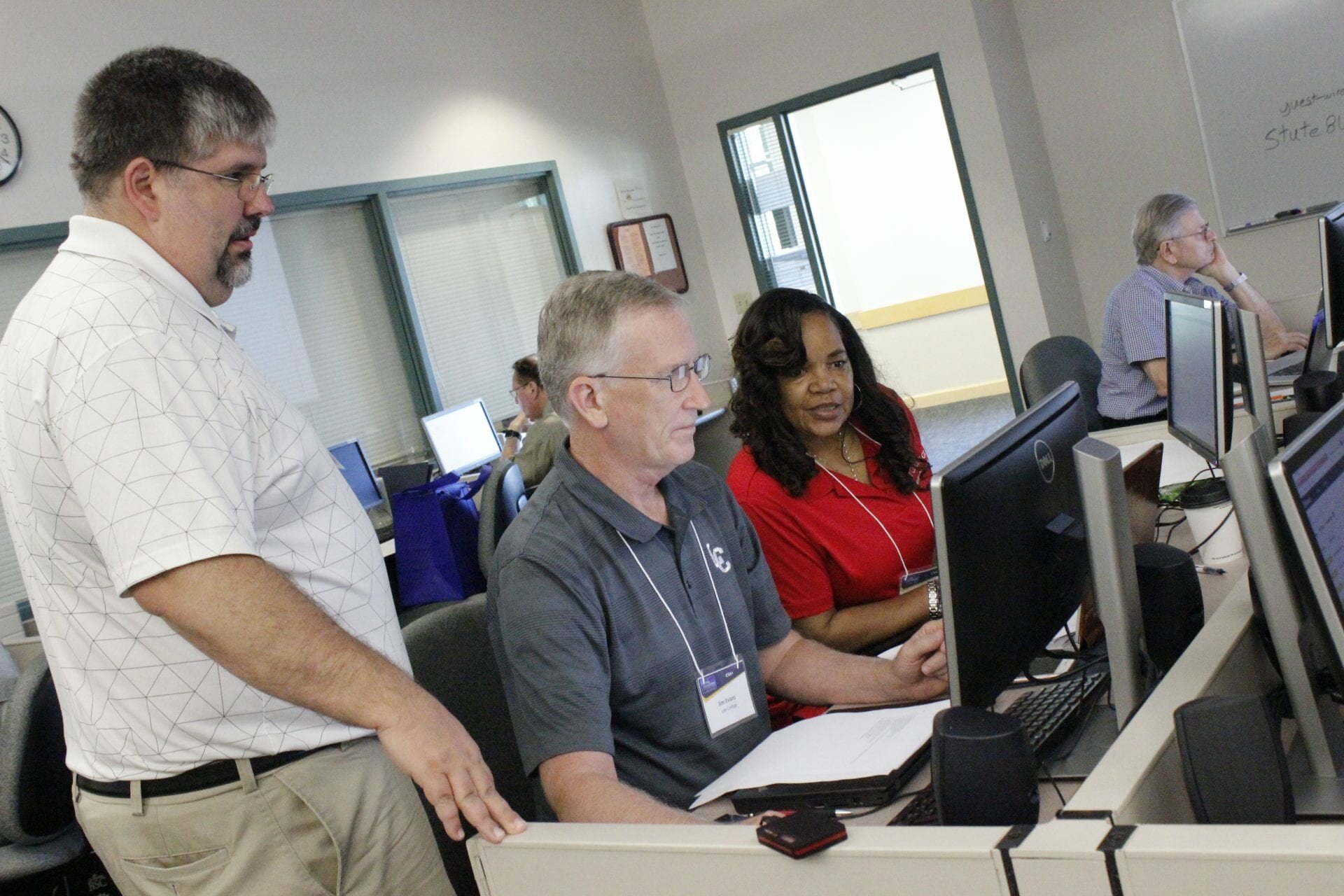 STUDENT FEATURE: OLIVIA Carlisle
Olivia Hughes did not have a background in computers when she started going to the University of North Texas to be a material science major. "The high school I went to didn't really have that big of a computer program," Olivia said. "The computer class I took was basically just an amped up version of how to use Microsoft Word, so I barely had touched most computer things when I first started."
CTC | September 2023 Newsletter
* The National CTC sunsets this month
* New "BILT Spotlight" video series
* Two comprehensive "how to" documents available now
* The CTC's "Brown Bag" webinar series comes to an end
The National CTC grant comes to an end this weekend. What began as a series of regional grants in the 2000s led to a national Advanced Technological Education grant award...